TGIF & HIGH FIVE Seattle! Two weeks down, one more to go.
We're officially two weeks into the SR 99 closure, which means there's only about one more week before the new SR 99 tunnel opens…. And we're doing GREAT. While we saw a few collisions earlier this week due to the rainy weather, overall, traffic volumes are looking pretty good. So, all the schedule changing, working from home, carpooling/vanpooling, water taxi-ing, biking, busing, walking, light rail-ing, and optimism is paying off. High fives all around!
And now it's time for the weekend which hopefully means you'll get a break from #SeattleSqueezing and can recharge for next week, the final week before the opening of the tunnel.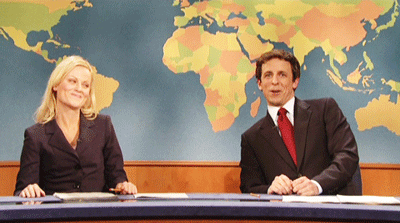 Here's what's happening this weekend.
As you make plans for the weekend, we wanted to give you a rundown of a few construction projects and other events that are happening this weekend. Read on to learn more and plan ahead before your weekend adventures!
Seattle Boat Show | Friday, Jan 25 – Saturday, Feb 2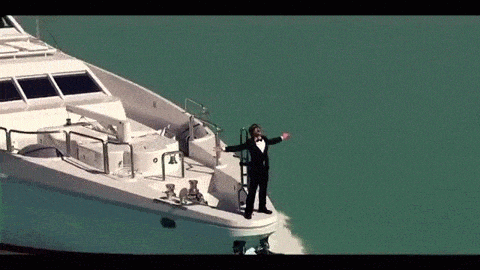 The Seattle Boat Show, which starts today and runs through February 2, will take place at CenturyLink Field Event Center and Chandler's Cove in South Lake Union. A free shuttle service will run continuously between both locations, so if you can, please avoid driving alone and take advantage of this awesome resource! Check out your other transportation resources here.
Planned Attendance: 10,000 total
CenturyLink Field Event Center hours:

11AM – 8PM Mon – Thurs
11AM – 9PM Fri
10AM – 8PM Sat
10AM – 6PM Sun

Chandler's Cove hours:

11AM – 5PM weekdays
10AM – 5PM weekends

Highest impact expected for Feb 2 – 3 (Boat show load out and RV show load in). NOTE: Occidental Ave S is closed north of Royal Brougham during load out and load in.
Swift Ave S Lane Closures | Saturday, Jan 26 – Sunday, Jan 27
SDOT crews will close westbound lanes on Swift Ave S from Mars Ave S to Beacon Ave S to conduct panel restorations. Westbound traffic will be detoured to Beacon Ave S, and eastbound lanes will remain open on Swift Ave S. While crews will be working 24/7, flaggers will be present to help people driving around construction work. Expect loud noise, dust and vibrations while crews are working. More information is available on the project website.
Location: Swift Ave S from Mars Ave S to Beacon Ave S
Time: 6 AM Saturday, January 26 – 10 PM Sunday, January 27
333 Dexter Ave N Panel Restoration | Friday, Jan 25 – Sunday, Jan 27
Crews will close Harrison St between Aurora Ave N and Dexter Ave N to conduct a panel restoration to make the street in tip-top shape before the SR 99 Step Forward event. (Psst: have you signed up yet? It's not too late – go to 99stepforward.com to say goodbye to the viaduct and hello to the new SR 99 tunnel!)
Location: 333 Dexter Ave N
Time: 7 PM Friday – Sunday afternoon
1165 Eastlake Ave E Development | Saturday, Jan 26
Crews will close one northbound lane and the sidewalk on the east side at 1165 Eastlake Ave E for construction.
Location: 1165 Eastlake Ave E
Time: 9 AM – 7 PM Saturday (Sunday as needed)
2 + U Lane Closures | Saturday, Jan 26
Crews will close one travel lane on University St between 1st Ave and 2nd Ave for construction vehicle staging, and they will intermittently close the 2nd travel lane (creating a full block closure) when they need to lift materials. The full closure is needed to keep YOU safe!
Location: 1201 2nd Ave
Time 7 AM – 5 PM Sunday
Keep. It. Up!
That's it for this week, Seattle. Thanks for doing your part during the #SeattleSqueeze and let's keep it up as we move into next week! Now, go enjoy the sunshine!