Cheers to the Freakin' Weekend!
It's been another great week here in Seattle. As Seattleites continued to squeeze and help reduce traffic congestion during our city's busiest commuter hours, crews worked around the clock to get the SR 99 tunnel ready to open before the Monday morning commute on Feb. 4. And here we are at Friday again with a whole weekend ahead – what's better than having something to look forward to AFTER the weekend, on a Monday?!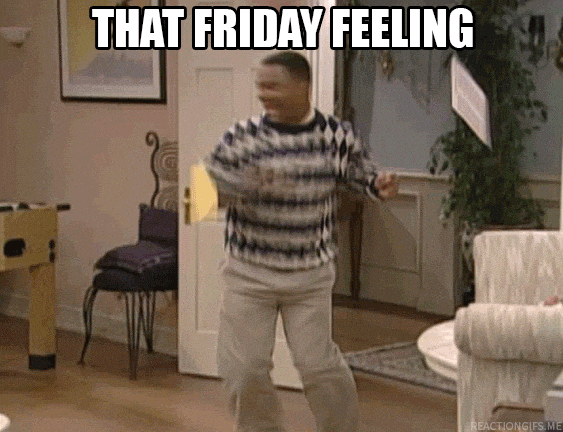 As you make your weekend plans around the city, here's a look ahead to some weekend events that may affect traffic:
FRIDAY, FEBRUARY 1:
Battery Street Tunnel Closure, 10 PM tonight
Expect traffic detours for SR 99 / Aurora Ave N at Valley Street until the new SR 99 tunnel opens on Monday morning. Please be aware of these changes to traffic and plan ahead if you'll be heading either northbound or southbound on Aurora Ave N.
Seattle Symphony Friday Matinees – Masterworks Series, 9 AM – 2:30 PM
Buses will stage on University St. between 2nd and 3rd Avenues, and on 2nd Ave between Union and University Streets. Estimated attendance: 300.
SATURDAY, FEBRUARY 2:
SR 99 Step Forward Grand Opening – 7:30 AM – 6:30 PM
The grand opening event on Saturday includes the Tunnel to Viaduct 8K, the official ribbon cutting, and the tunnel and viaduct tour. Visit their website for more details.
Tunnel to Viaduct 8k – 7:30AM – 10:30AM: The Tunnel to Viaduct 8K will head south on the upper deck of the new SR 99 Tunnel and will return north via First Avenue and the lower deck of the viaduct, returning to Seattle Center via the Battery Street Tunnel. Event hours: 7:30AM – 10:30AM.  Estimated attendance: 23,000.
Official Ribbon Cutting – 11:30AM – 12:30PM: Access to the ribbon cutting is from the South Hub via South Royal Brougham Way. Expected attendance: 1,000.
Tunnel and Viaduct Tour – 12:30PM – 6:30PM: Walking tour through the new SR 99 Tunnel (access via North Hub only at 6th Ave. N. & Harrison St). Full tunnel walk will exit at the South Hub, with the option to take a shuttle back to the North Hub. Viaduct walk entrance is via North Hub or Seneca Street on-ramp at 1st Ave and Seneca St. Estimated attendance: 75,000.
2019 Wing Luke Museum Lunar New Year Lion Dance – 10 AM – 5 PM
S. King St. closed between 7th Ave. S. and 8th Ave. S. from 8AM and 1:30PM. Estimated attendance: 570. Learn more about the event here.
SUNDAY, FEBRUARY 3:
SR 99 Step Forward Grand Opening – Tunnel Bike Ride – 8AM – 12PM
The Tunnel Ride is a two-loop route including both southbound and northbound lanes of the new tunnel AND both the upper and lower decks of the Viaduct. Ride one or both of the loops for the final public event on the viaduct before it is demolished.  Estimated attendance: 12,000. More information is available on Cascade Bicycle Club's website here.
ONGOING EVENTS:
Seattle Boat Show – January 25 – February 2. 
At CenturyLink Field Event Center and Chandler's Cove in South Lake Union. Free shuttle service runs continuously between both locations. Estimated attendance: 1,000 per day. More info on their website here.
CenturyLink Field Event Center hours:
11AM – 8PM Monday – Thursday
11AM – 9PM Friday
10AM – 8PM Saturday
10AM – 6PM Sunday
Chandler's Cove hours: 11AM – 5PM weekdays; 10AM – 5PM weekends.
A few more things to note before we let you go:
Have a good weekend, Seattle!